Emvelia

is an Innovation Technology company creating state-of-the-art solutions
We are pioneering the use of technology for business, taking visions and turning them into reality. Because innovative ideas need cutting-edge solutions.
Emvelia (or Emveleia)
/ εm.ˈvε.li.a /
originates from the Greek word Εμβέλεια, which stands for Range or Scope; the interval that a signal can effectively cover; the area of the program where an entity is accessible. Metaphorically, it means the impact that someone or something has.
Why us
We love solving problems with groundbreaking technology, bringing new ideas to life and creating solutions nobody else has thought of. Our business is built on three key pillars:
teamwork
Bringing together innovators, big thinkers and talented experts, we put our dynamic team at your disposal.
We explore the very edges of creativity and collaboration to pursue exciting ideas for business.
quality
Our solutions make a difference. They aren't just impressive, they're effective at leading business improvement.
We create, test and then test again, all to make sure that our projects perform exactly as planned from day one.
passion
We love to pursue exciting new technologies and create visionary products that make a difference in the lives of their users.
It's what drives us each day to continue creating new cutting-edge innovative solutions.
We Revolutionise Industries
Our
mission
To improve life
through technology.
Our latest Case Study
Smart Wearables in Healthcare (I.C.A.C. / Κ.Α.Ε.Β)
HaaS & PaaS, Healthcare
Funded by the Hellenic Ministry of Digital Governance, the Immediate Communication & Assistance Centre, also known in Greece as Κέντρο Άμεσης Επικοινωνίας & Βοηθείας (ΚΑΕΒ), is a state-of-the-art Hardware & Platform as a Service, implementing smart wearables and medical profiles to provide 24/7 Healthcare Support for Municipalities.
Read the Case Study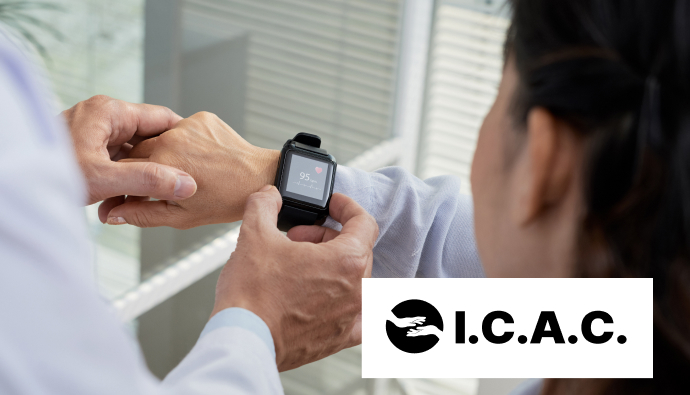 We've worked with